As a left hander, I have always been less than amused that all the sims are right-handed. They eat, write, etc. with their right hands!
Lo and behold, I just observed that when sims eat Chinese food, they hold the box in their
right
hand and use chopsticks with their
left
hand.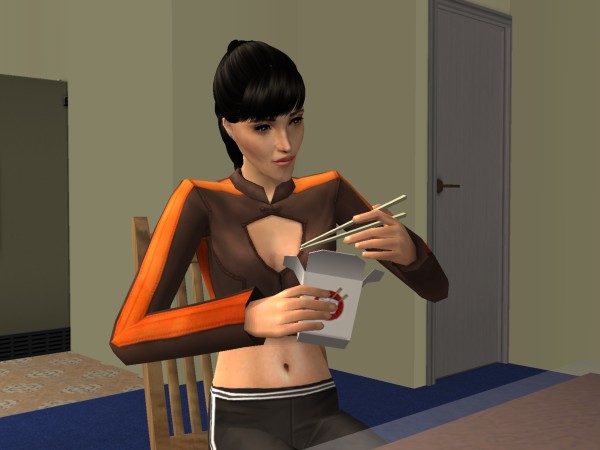 OK, all you right-handed people out there, start practicing using chopsticks with your left hand!
(Actually, most left-handed people are pretty good with their right hands, they have to be. I can use chopsticks right-handed too!)